Super pressure balloon launched by NASA from Wanaka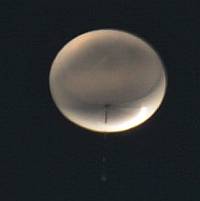 Wanaka, New Zealand.- The third NASA's long duration mission in the southern hemisphere was succesfully started on April 24 when a team from the Columbia Scientific Balloon Facility performed a flawless launch of the new superpressure balloon that the agency is being developing for scientific use. The launch was carried out from the Wanaka Airport, in Otago, New Zealand, after seven previous unsuccesful attempts.
Althought the first 36 hrs of flight were carried out without problem, during the second night aloft, a steady decrease of altitude was evident. Taking account that the issue repeated every night, and after the launch NASA remained mostly silent about the mission, this could be an indication that the things are not going as expected...