Purpose of the flight and payload description
The main purpose of the flight was to perform a technological test for the Columbia Balloon Scientific Facility under the supervision of Chief Meteorologist Robert Mullenax as principal investigator.

Video of the launch operations and ascent of the balloon
Details of the balloon flight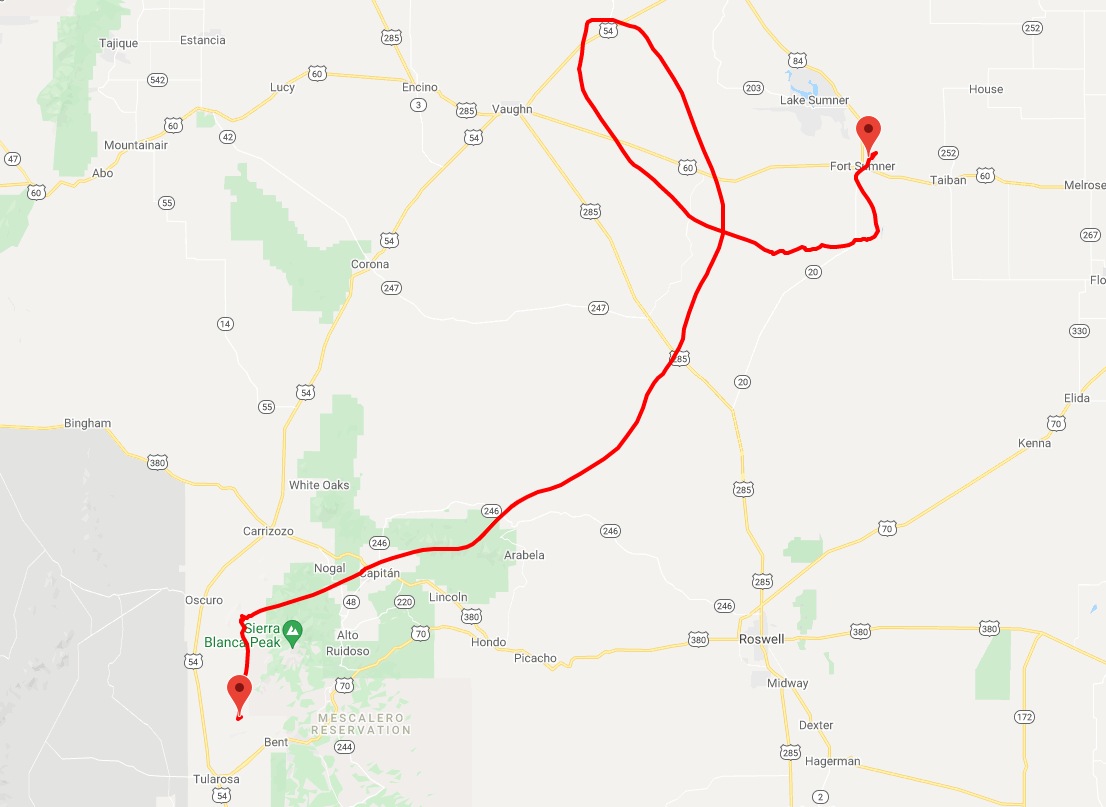 Balloon launched on: 9/6/2021 at 13:32 utc
Launch site: Scientific Flight Balloon Facility, Fort Sumner, (NM), US
Balloon launched by: Columbia Scientific Balloon Facility (CSBF)
Balloon manufacturer/size/composition: Zero Pressure Balloon
Flight identification number: 715NT
End of flight (L for landing time, W for last contact, otherwise termination time): 9/7/2021 at 5:01 utc
Balloon flight duration (F: time at float only, otherwise total flight time in d:days / h:hours or m:minutes - ): 15 h 29 m
Landing site: In Sierra Blanca mountains, N of Tularosa, New Mexico, US

The balloon was launched by dynamic method at 13:32 utc on September 6, 2021. After a nominal ascent the balloon reached a float altitude of 117.000 ft. The mission was terminated at 3:56 utc and the payload landed 40 minutes later in Sierra Blanca mountains, north of Tularosa, New Mexico. Total flight time was 15 hours and 29 minutes.
External references
If you consider that this website is interesting or useful, you can help to keep it running with just the equivalent of the price of a cup of coffee. Click on the button on the right for more information.





15926