Purpose of the flight and payload description
The objective of the flight was to test a new balloon with a volume of 29 million cubic feet developed by Raven Aerostar (Model SF-490) and being qualified by NASA's Balloon Program Office.

The payload was composed by a special gondola nicknamed "Thunderbird", which was developed by CSBF to be used for these kind of technological missions. It can transport a huge amount of ballast to test the balloon at maximum load capacity as well several cameras an sensors to control it's performance during the flight.

Details of the balloon flight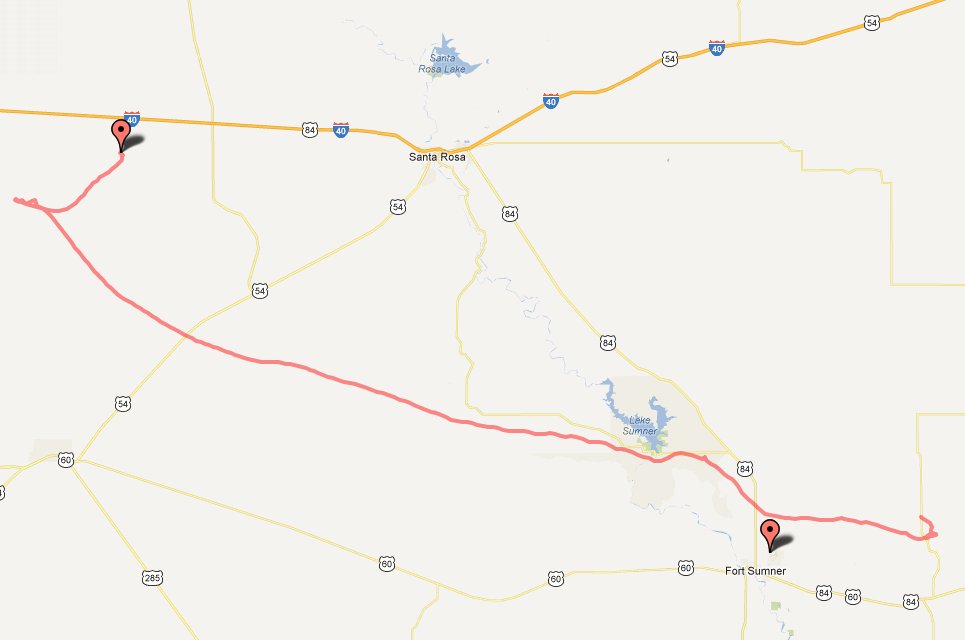 Balloon launched on: 9/12/2012 at 16:13 utc
Launch site: Scientific Flight Balloon Facility, Fort Sumner, (NM), US
Balloon launched by: Columbia Scientific Balloon Facility (CSBF)
Balloon manufacturer/size/composition: Zero Pressure Balloon
Flight identification number: 634NT
End of flight (L for landing time, W for last contact, otherwise termination time): 9/12/2012 at 20:30 utc
Balloon flight duration (F: time at float only, otherwise total flight time in d:days / h:hours or m:minutes - ): 4 h 20 m
Landing site: W of Santa Rosa, New Mexico. US

The mission started at 16:14 utc on September 12, 2012 from the Fort Sumner Municipal Airport in New Mexico and was terminated at 20:31 utc after 4 hours and 53 minutes aloft. Landing zone was located 52 miles NW of Fort Sumner. Recovery of the balloon, gondola and the flight train was completed on September 13.
If you consider that this website is interesting or useful, you can help to keep it running with just the equivalent of the price of a cup of coffee. Click on the button on the right for more information.




11424