Description of the payload
Flight qualification mission for the Stratofilm SF-450 / 37 "Heavy" balloon.
Details of the balloon flight and scientific outcome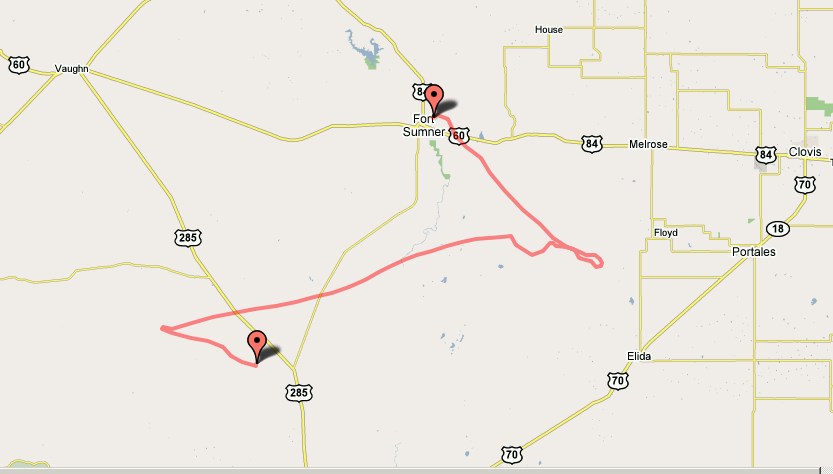 Launch site: Scientific Flight Balloon Facility, Fort Sumner, (NM), US
Balloon launched by: Columbia Scientific Balloon Facility (CSBF)
Balloon manufacturer/size/composition: Zero Pressure Balloon Raven - 37.000.000 cu ft
Flight identification number: 571NT

The balloon was launched by dynamic method with assistance from launch vehicle on June 5th, 2007 at 14:08 utc.

After a nominal ascent phase the balloon started to move due southeast until reach float altitude (122.000 ft) when it changed his route due west, with a slighty southward desviation, as can be seen in the map at left (click to enlarge).

The balloon was terminated after 4 hours and 22 minutes of flight the same day. The separation of the payload occured at 18:30 utc wich landed at 19:10 utc 41 miles southwest of Fort Sumner, New Mexico.
External references and bibliographical sources