Description of the payload
Flight qualification mission for the Stratofilm SF-450 balloon.
Details of the balloon flight and scientific outcome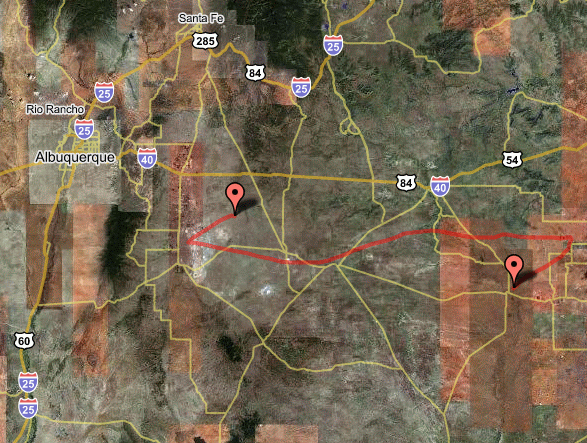 Launch site: Scientific Flight Balloon Facility, Fort Sumner, (NM), US
Balloon launched by: Columbia Scientific Balloon Facility (CSBF)
Balloon manufacturer/size/composition: Zero Pressure Balloon Raven - 29.470.000 cuft
Flight identification number: 557NT

The balloon was launched by dynamic method with assistance from launch vehicle on August 26th at 15:20 utc.

After a nominal ascent phase the balloon started to move to the east and when reached the float altitude of near 120.000 feet while in the vertical of the town of House, acquired the final flight path orientation due to the west, as can be seen in the map at left (click to enlarge).

The flight was terminated with the separation of the payload at 19:30 utc near Estancia, New Mexico.
External references and bibliographical sources