Purpose of the flight and payload description
A cosmic electron detector incorporting an imaging calorimter. The calorimeter consists of scintillating fibers and lead plates.

Details of the balloon flight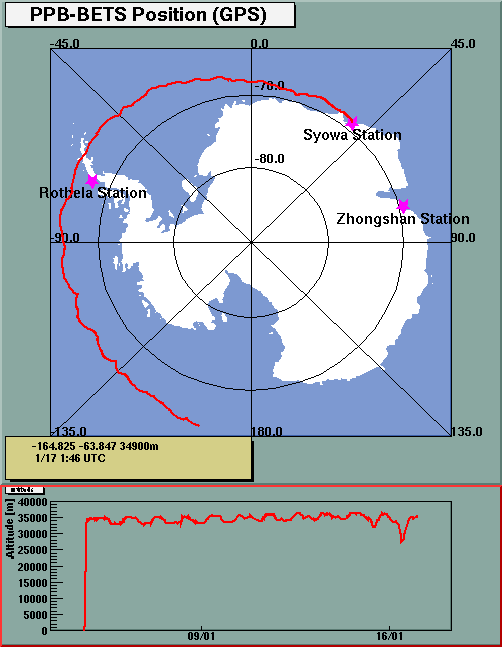 Balloon launched on: 1/4/2004 at 15:57
Launch site: Syowa Station, Antarctica
Balloon launched by: National Institute of Polar Research (NIPR) / Institute of Space and Astronautical Science (ISAS)
Balloon manufacturer/size/composition: Polar Patrol Balloon
Flight identification number: PPB Nº 7
End of flight (L for landing time, W for last contact, otherwise termination time): 1/17/2004
Balloon flight duration (F: time at float only, otherwise total flight time in d:days / h:hours or m:minutes - ): ~ 13 d
Landing site: Payload lost over Antartic Ocean.

External references