Purpose of the flight and payload description
Details of the balloon flight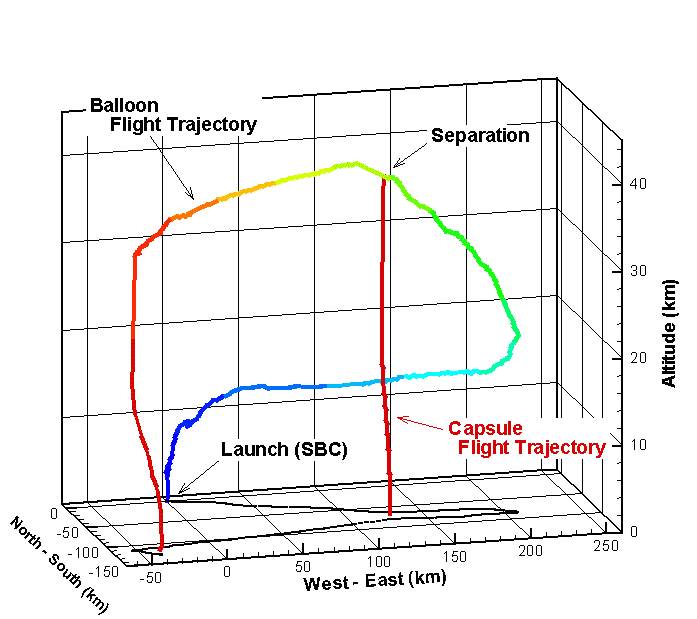 Balloon launched on: 8/28/2004 at 6:31 jst
Launch site: Sanriku Balloon Center, Iwate, Japan
Balloon launched by: Institute of Space and Astronautical Science (ISAS)
Balloon manufacturer/size/composition: Zero Pressure Balloon model B100 100.000 m3
Flight identification number: B100-10
End of flight (L for landing time, W for last contact, otherwise termination time): 8/28/2004 at ??
Balloon flight duration (F: time at float only, otherwise total flight time in d:days / h:hours or m:minutes - ): ~ 4 h
Landing site: On the Pacific Ocean, near japanese shore.

External references
Ballooning activities in Japan Advances in Space Research 42 (2008) 1619
ISAS press release JAXA website
MACFT web site Institute of Space and Astronautical Science

After running StratoCat in an "advertising free" basis for 16 years, I've joined "Ko-Fi" to get funding for the research I do. If you find this website interesting or useful, you can help me to keep it up and running.