Purpose of the flight and payload description
Details of the balloon flight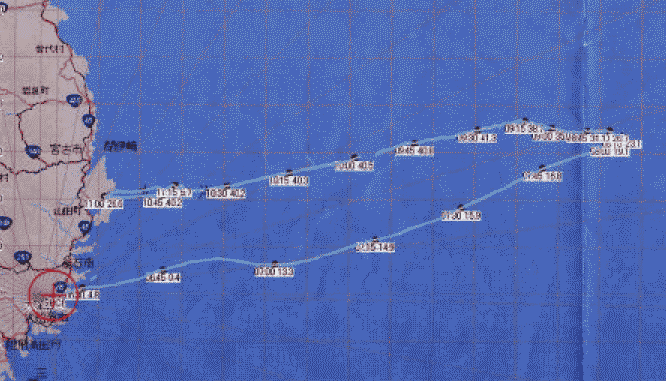 Balloon launched on: 9/1/2003 at 6:20 jst
Launch site: Sanriku Balloon Center, Iwate, Japan
Balloon launched by: Institute of Space and Astronautical Science (ISAS)
Balloon manufacturer/size/composition: Zero Pressure Balloon model B100 100.000 m3
Flight identification number: B100-8
End of flight (L for landing time, W for last contact, otherwise termination time): 9/1/2003
Balloon flight duration (F: time at float only, otherwise total flight time in d:days / h:hours or m:minutes - ): 5 h 23 m
Landing site: On the Pacific Ocean, near japanese shore.

Normal launch by vertical method, ascent up to 20 km drifting to the east.

At about 200 km from the coast, the balloon is unloaded, allowing it to rise to floatation height with a drift to the West (back to the coast).

At the predetermined moment, an attempt was made to eject the test capsule, but the system failed.

Payload recovered from the ocean next to the gondola 4 hours later.
External references