Purpose of the flight and payload description
Details of the balloon flight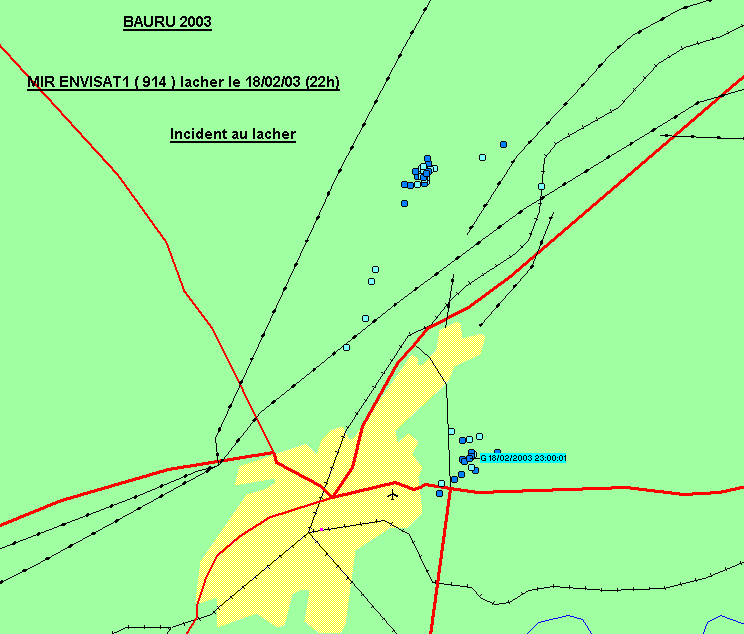 Balloon launched on: 2/18/2003 at 22:00
Launch site: Meteorological Research Institute, Baurú, Sao Paulo, Brazil
Balloon launched by: Centre National d'Etudes Spatiales (CNES) / GLB
Balloon manufacturer/size/composition: Montgolfier Infrared 45.000 m3
End of flight (L for landing time, W for last contact, otherwise termination time): 2/19/2003
Landing site: 15 km NE from Bauru where a team was sent for recovery and investigations. SAOZ payload seems to be only slightly damaged.

Although weather conditions were excellent, the bottom part of the balloon opened suddenly at launch. The MIR climbed up to 16 km altitude and then started to descent rapidly.
External references