Purpose of the flight and payload description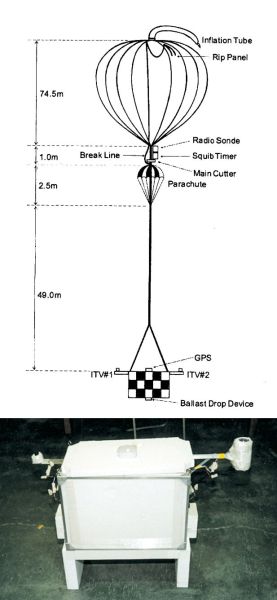 The purpose of the flight was to test the flight performance of a balloon manufactured with a newly developed ultra-thin-film. The balloon fabric was made of polyethylene film 3.4 micron thick, and with a volume of 30,000 m3. The empty weight of this balloon is only 60% of conventional high-altitude balloons of the same volume.

Details of the balloon flight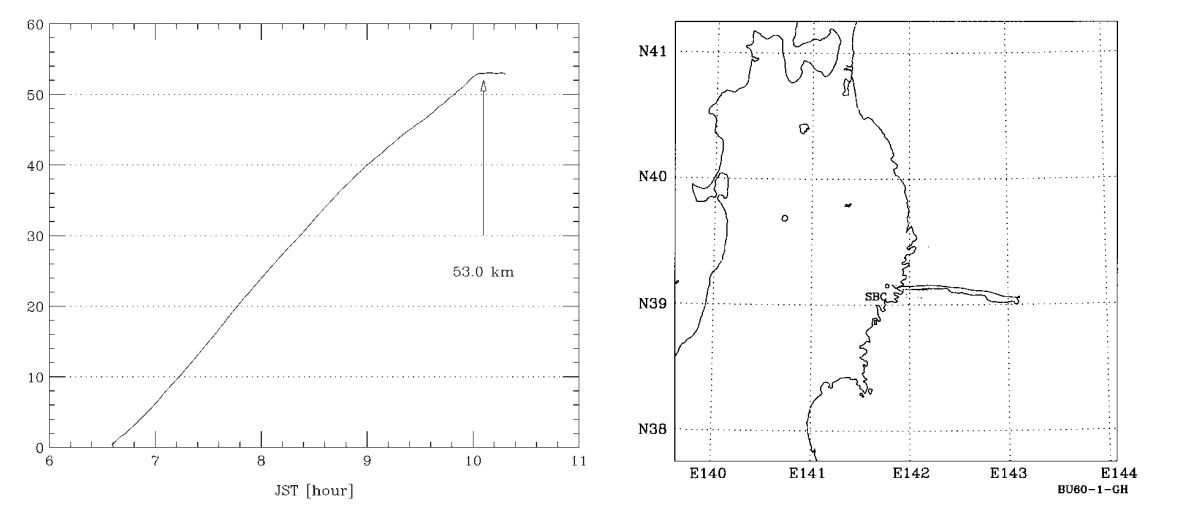 Balloon launched on: 5/23/2002 at 6:35 jst
Launch site: Sanriku Balloon Center, Iwate, Japan
Balloon launched by: Institute of Space and Astronautical Science (ISAS)
Balloon manufacturer/size/composition: Zero Pressure Balloon model BU60 (ultra thin) 60.000 m3
Flight identification number: BU60-1
End of flight (L for landing time, W for last contact, otherwise termination time): 5/23/2002
Balloon flight duration (F: time at float only, otherwise total flight time in d:days / h:hours or m:minutes - ): 4 h 23 m

This flight broke the previous record of altitude of 51.8 kms obtained in 1972 (Chico, California).
External references